Who Is Rome Logan?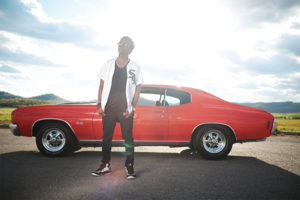 In America's past, our country has become internationally known for producing countless tragedy to triumph individuals who had to overcome adversity en route to achieving greatness.  Jerome Raymond Logan aka Rome Logan is one of these!
As an infant he was put up for adoption by his birth mother after she was abandoned by Rome's biological father (who abandoned the family for a musical career).  Rome's birth mother left a note explaining the situation, and by the Grace of God, Rome was adopted by a loving couple who saved him from being a ward of the state in Illinois.
Rome Logan is now a young man and residing in Goodlettsville, TN. and has become the consummate singer and entertainer.  He was inspired and wants to achieve the level of success as some of his idols and predecessors… Stevie Wonder, Michael Jackson, Gavin DeGraw and even John Lennon of The Beatles.  Rome has completed his resume by becoming a great songwriter, dancer and musician.  Specializing in R&B, Pop and Hip Hop, Rome Logan reminds many of a young Sam Cooke.
There's an old Biblical adage, "to whom much is given, much is required".  Rome has taken this to heart.  He is driven to use his good looks and extraordinary a-1 vocal talents to become a superstar in the music industry.  A true singer of the highest caliber, Rome's superior singing ability takes a backseat only to his passion to help and inspire orphans who were once in his shoes.
Rome Logan is currently in the studio in Nashville, TN. Working with DRoc (of E-40 fame) on his not yet titled debut album.